Seattle Wireless Internet Service Provider Rate Quotes
We provide Seattle wireless Internet service provider rate quotes to business
users who need highly reliable and flexible bandwidth from 512KB to 100 MB.
Rates start as low as $256 per month for a 512KB WiMax connection. Even
though this is considered a low rate, it is not usually something a residential
user would want. WiMax connections have many benefits, including quick
installation times, scalable bandwidth and redundant network availability.
WiMax connections are preferable to traditional T1 lines because you get
more bandwidth for less money since you bypass the local phone company.
Please click here for a quotation
Call us at 1-800-400-2246 for a free consultation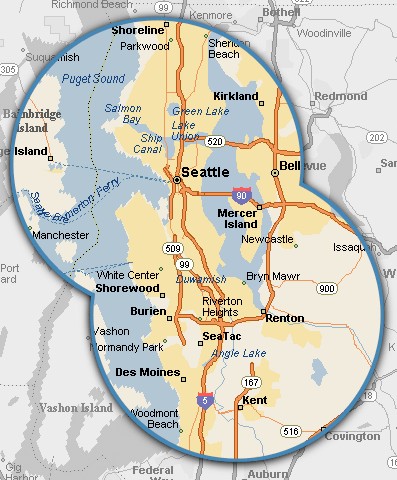 Below are the areas where we can help you locate WiMax connections:
Main Page | Atlanta | Austin | Baltimore | Boston | California | Chicago | Dallas | Folsom
Fort Worth | Houston | Las Vegas | Los Angeles | Marina Del Rey | Miami | New York
Orange County | Orlando | Philadelphia | Phoenix | Rhode Island | San Antonio
San Diego | San Francisco | Santa Barbara | Ventura | Virginia | T1 | T3 | OC3
Copyright © 1994-2014 Infobahn, Inc. Phone 800-400-2246